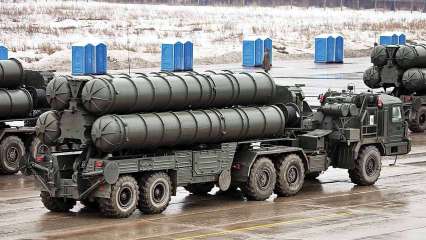 After a US Congress report, the US Ambassador to India Kenneth Juster has commented on the defence relations of India-Russia. In a way, he has warned India that relations with Russia can affect its relations with the US. However, Juster has also made it clear that the US does not act against sanctions against friends. 
Earlier, the report of Congressional Research Service (CRS), the independent research arm of the US Congress, said that the US could impose sanctions against India for purchasing the S-400 air defence system from Russia.
According to a Hindustan Times report, Juster said that India will have to take tough decisions to buy military hardware. In an event organized by the Observer Research Foundation, Juster said that we do not take action against friends under the 'Counting America's Adversaries Through Sanctions Act' (CAATSA). He also warned New Delhi that it would have to choose between a tradeoff and high-tech US military hardware.
Speaking on CAATSA sanctions, he said that they are not designed to harm friends. They are used for certain countries. There are some bigger issues which can affect the defence relations of India and America in future and therefore, India will have to take tough decisions, he said. Referring to Indo-Russian relations, the US ambassador said that India's approach had its limits, but now it would have to take some hard decisions. Giving an example, he said that ignoring one to get close to the other has its disadvantages.
Kenneth Juster indicated that purchasing military equipment from Russia could affect India-US defence relations. He said that India has to decide how much it means to get the most sophisticated technology. The decision on 'trade-off' is to be taken by the Government of India only and on the basis of this, future relations will be determined. Juster further said that America is in favour of strengthening its relations with India, making defence deals with it, but the current situation is like closing an open door.
Earlier, the CRS report warned that due to the S-400 deal, the US could impose sanctions on India under the law governing prohibitions. However, the CRS report is not an official report of the US Congress. It is prepared for MPs by independent experts so that after understanding everything, they take decisions.