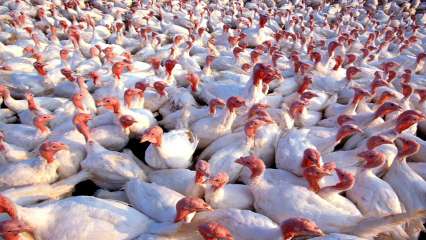 Bird Flu cases have been reported from several places in the country. In Himachal Pradesh, with the death toll of migratory waterbirds rising to 2,401, and almost half of them being endangered bar-headed goose visiting the Pong wetlands, wildlife authorities on Monday confirmed avian influenza (H5N1) as the cause.
Communication of the ICAR-National Institute of High Security Animal Diseases (NIHSAD) based in Bhopal said all the five birds sent tested positive for H5N1 avian influenza virus by real-time RT-PCR tests.
The local administration has already sounded an alert by banning all human activities within a 10-km radius of the Pong wetlands in Kangra district.
What is Avian Influenza?
Avian influenza refers to the disease caused by infection with avian (bird) influenza (flu) Type A viruses. These viruses occur naturally among wild aquatic birds worldwide and can infect domestic poultry and other bird and animal species.
Avian influenza is a viral disease that is contagious and can spread from one bird to other birds and animals. Many birds die due to this disease. It can also be transmitted to humans.
Avian flu viruses do not normally infect humans. However, sporadic human infections with avian flu viruses have occurred.
There are four types of influenza viruses: A, B, C and D.
Wild aquatic birds – particularly certain wild ducks, geese, swans, gulls, shorebirds and terns – are the natural hosts for most influenza type A viruses.
Subtypes of Influenza A Viruses
Influenza A viruses are divided into subtypes on the basis of two proteins on the surface of the virus: hemagglutinin (HA) and neuraminidase (NA).
There are 18 known HA subtypes and 11 known NA subtypes.
The most frequently identified subtypes of avian influenza that have caused human infections are H5, H7 and H9 viruses.
Subtypes of H5 Viruses
There are nine known subtypes of H5 viruses (H5N1, H5N2, H5N3, H5N4, H5N5, H5N6, H5N7, H5N8, and H5N9). Most H5 viruses identified worldwide in wild birds and poultry are low pathogenicity avian influenza (LPAI), but occasionally highly pathogenic avian influenza (HPAI) viruses have been detected.
H5N1 is the most common form of bird flu. It's deadly to birds and can easily affect humans and other animals that come in contact with a carrier. According to the World Health Organization, H5N1 was first discovered in humans in 1997 and has killed nearly 60% of those infected.
Human infection of H5N1 virus infections have been reported in 16 countries, often resulting in severe pneumonia and greater than 50% mortality.
Bird flu in Madhya Pradesh
The emergence of bird flu has caused alarm in Madhya Pradesh's Mandsaur district where the presence of the virus has been confirmed in dead crows. Around 100 crows died in Mandsaur between December 23 and January 3.
Dr Manish Ingole of the Animal Husbandry Department of Mandsaur said, "Bird Flu has been detected in four samples of dead crows sent to the state lab."
A medical team has been dispatched to conduct surveillance within 1 kilometre of the infected area by the district administration, he added.
The state government has issued an alert over the H5N8 avian influenza. Animal husbandry department officials in every district have been put on alert and asked to follow Standard Operating Procedures to check the spread of the virus. 
According to Animal Husbandry Minister Prem Singh Patel, between December 23 and January 3, 142 crows died in Indore, 100 in Mandsaur, 112 in Agar Malwa and 13 crows died in Khargone districts.
The presence of avian influenza or bird flu virus has been confirmed in samples of dead crows in Indore too.
Bird flu in Kerala
An outbreak of bird flu has been reported from some parts of Kerala's Kottayam and Alappuzha districts, prompting authorities to order culling of ducks, hens and other domestic birds in and around a one km radius of the affected areas.
The bird flu was reported from four panchayats–Nedumudi, Thakazhy, Pallippad and Karuvatta–in Kuttanad region of Alappuzha district and from a duck farm in Neendoor panchayat in Kottayam district.
Around 1,700 ducks have died in the farm due to the virus infection.
Officials said around 40,000 domestic birds, including 34,000 in Kuttanad region alone, will be culled to check the spread of the H5N8 virus.
Bird flu in Rajasthan
Over 170 new bird deaths were reported in Rajasthan on Monday, amid an outbreak of bird flu in some parts of the country, officials said.
According to the Animal Husbandry department, over 425 deaths of crows, herons and other birds have been reported in the state so far.
According to the Animal Husbandry department, 80 deaths were reported in Bikaner on Sunday, 42 in Sawai Madhopur, 12 in Kota, 12 in Baran, 8 each in Pali and Jaipur, six in Dausa, five in Jodhpur and two in Jhalawar.
The deaths have been reported in 15 districts of the state. On Saturday, the department officials had said 252 such deaths were reported.