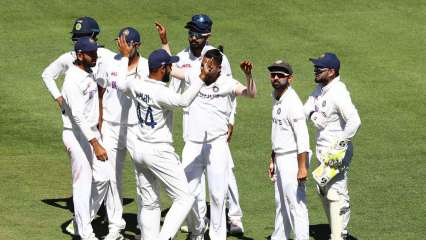 The fourth Test between India and Australia in Brisbane which is expected to begin on January 15 is under a thick cloud due to the coronavirus pandemic. The Indian cricket team have expressed some reservations on being subject to a further harsher quarantine as Queensland state looks to contain the epidemic. The situation has not improved with the Queensland Health Shadow Minister Ros Bates bluntly stating that 'If the Indians do not want to play by the rules, don't come.' Although officially there has been no statement from the Indian cricket team management regarding their travel to Brisbane, the situation has been tense. The Australian players have all brushed this aside and are ready for any eventuality. What are the major issues regarding the Indian cricket team's arrival for the Brisbane Test? Here are some of the factors.
Harsher quarantine rules
The Indian cricket team has lived in a bio-bubble for the last six months. Ever since they went to the UAE in August to play in IPL 2020, they were in a bio-secure environment for two months. After they finished the IPL, they moved to another bio-bubble in Sydney where they had to undergo a mandatory 14-day quarantine upon arrival in Australia. However, this was not a 14-day isolated quarantine and they could practice outdoors. The fact that they will have to be in a stricter quarantine condition in Queensland is reportedly not been looked upon favourably.
Queensland's harsh border and entry rules
The Indian cricket team are arriving in Brisbane upon a special arrangement from New South Wales. The state is currently seeing an explosion of coronavirus cases around the Northern Beaches area of Sydney. The rules in the official health section of the Queensland Government website has a clear rule on entry from a coronavirus hotspot. It states that, "A person who enters Queensland must quarantine in accordance with the requirements if the person has been in a COVID-19 hotspot in the previous 14 days or since the start date identified for the COVID-19 hotspot, whichever is shorter." The rules are pretty clear on that front.
What is bothering the Indian team?
Both India and Australia would likely be put in a position where they only leave their hotel for training or the match itself because of the state's border being closed to Greater Sydney. Queensland's chief health officer has made it clear that teams will have to quarantine post their arrival from Sydney.
Is the 'reaction' of Indian team justified?
There is yet no official word from either the Indian cricket team players or the BCCI management. However, Australia is trying hard to control the new spurt of coronavirus cases. With Sydney reporting eight new cases in the last 24 hours along with Victoria, it will be better to play by the rules in that country. It is just to emphasize that the Indian cricket team has not yet officially made their complaint.