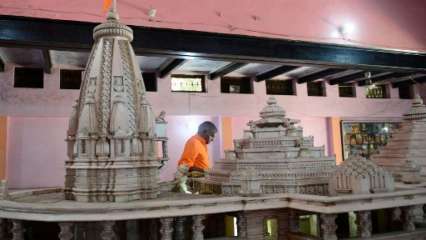 The Vishwa Hindu Parishad (VHP) spokesperson Vijay Shankar Tiwari said on Friday that workers of the organisation, and other associated groups will approach only Hindu families for the fund-raising campaign for the Ram Temple in Ayodhya.
Sri Ram Janmabhoomi Mandir Nidhi Samarpan Abhiyan, the fundraising campaign, which is about to begin from January 15, will appeal to only Hindu families considering 'past experiences'.
"We will approach only Hindu families. Considering past experiences related to Sri Ram Temple, we will approach Hindu families." Vijay Shankar Tiwari said. 
"About other religions, he said they were not being left out. We will approach only Ram devotees," he added.
The campaign will run nationwide till February 27 with the exception of  Uttarakhand where it will conclude on February 5.
He further said that an appeal will be made to nearly one crore Ram devotees in 24 lakh families of Uttarakhand to donate money and time.
According to a report in Indian Express, an RSS unit state functionary stated that they will not visit houses of people from other religious backgrounds. However, if Muslims, Sikhs, Christians, and volunteers from other religious background come forward to donate, those donations will be accepted.
The Ram temple in the holy city of Ayodhya will be constructed as an eco-friendly tourist point. Shri Ram Janmabhoomi Teertha Kshetra Trust is pondering over the idea as it expects a huge inflow of tourists once the temple is finished being constructed.
In order to develop an eco-friendly temple complex, the trust had sought suggestions from architects and people on its website. It has already received close to 450 suggestions regarding the design and layout of the grand Ram temple in the holy city of Ayodhya.
Innovative and Vastu-compliant designs have been sent by people and professionals like Engineers, architects, and Vaastu experts from across the country to develop the temple and other facilities on the 67 acres of land dedicated for the temple and complex development.