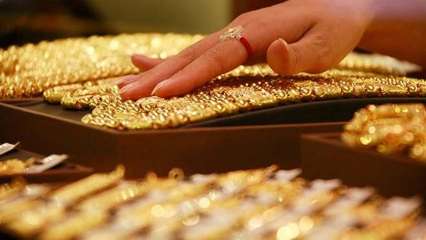 Gold prices gained Rs 235 to Rs 49,675 per 10 gram in the national capital on the last trading day of 2020. In the previous trade, the precious metal had closed at Rs 49,440 per 10 gram. Silver also went up by Rs 273 to Rs 67,983 per kilogram, up from Rs 67,710 per kilogram in the previous trade.
During March this year, gold hit a 52-week low of Rs 38,400 per 10 grams from the level of Rs 39,100 per 10 gm at the start of the year. However, surging a massive 46.33%, it scaled an all-time high of Rs 56,191 per 10 gm in August. While in the international market, it reached a record high level of USD 2,075 an ounce.
The yellow metal was enroute to register its best annual performance in 10 years. Spot gold was almost flat at 1,893.84 dollars per ounce by 1000 GMT, but was up more than 24% for the year, its best since 2010. US gold futures were up 0.3% to 1,898.70 dollars, according to Reuters report.
Gold prices are nearly 10% off from its record high level following the news developments around COVID-19 vaccine. Unprecedented stimulus measures and low interest rates to cushion economies from the impact of the pandemic this year have benefited gold, as it is seen as a hedge against inflation.
Silver fell 0.6% to 26.44 dollars per ounce but was up more than 48% this year, its best performance since 2010. Platinum rose 0.8% to 1,074.33 dollars per ounce and was up over 10% in 2020. Palladium was up 0.4% at 2,372.04 dollars and on track for a fifth straight year of gains with a 22% rise, Reuters added.