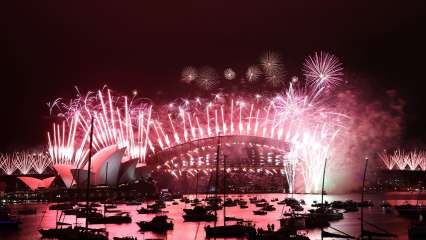 Within the next few hours a fresh year is going to start, but do you know why this day is important and celebrated all across the globe? According to the modern Gregorian and the Julian calendar, this day is the first day of the year.
It was for the first time in 45 BC under the Julian calendar the new year was celebrated on 1 January. After the reformation of the Catholic Liturgical Calendar, January 1 was marked as the beginning of the new year and acknowledged by Pope Gregory.
This day was dedicated to Jannus in pre-Christian Rome, and the month of January is named after him. God Jannus is considered to be the God of gateways and beginnings.
The day holds a great religious significance as the Feast of the Naming and Circumcision of Jesus was carried on this day. The practice of celebrating this day continues even today in the Anglican and Lutheran Church. On the other hand, The Roman Catholic Church celebrates the Solemnity of Mother Marry and The Mother Of Jesus.
Across the world, this day is celebrated with fireworks and feasts as midnight hits the clock. In order to mark this occasion people share gifts and greeting cards with each other. Traditionally the New Year's day is famous among people for setting resolutions. On this day some other countries including London hold a parade while prominent sporting events are also organized in the United States and the United Kingdom.
Almost every one of us must have come across a traditional editorial cartoon, which shows the incarnation of Father Time Wearing a Sash with the new year printed on it.
This day turns out to be very special for newborn babies. Some hospital in the United States also give out prizes to the first baby born in the new year.