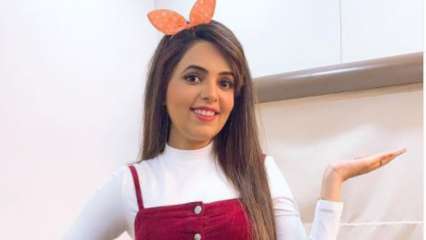 Sugandha Mishra, television actor, singer and a comedian, best known for her appearance in the first season of 'The Kapil Sharma Show' in 2016, where she made thousands laugh with her great comic timings, unique acts and sometimes even left the audiences awestruck with her melodious voice, recently spoke about her exit from the popular comedy-cum-talk show and if she had any plans on getting back on the show or not. 
Speaking to KoiMoi in an exclusive chat, on her exit from the show, Sugandha said, "Every show has a journey. After Sunil Grover ji left, there were many changes happened in the format of the show. And we were not called again. I was going with the flow and I feel my journey with the show halted there."
Expressing what her bond with popular comedian Sunil Grover, who had a public fallout with Kapil Sharma, is like and how she happened to join him on 'Gangs of Filmistaan', Sugandha said, "Sunil is a very good friend of mine. We all, including Ali Bhai, Sunil, are good friends. Sunil is a gem of a person. I enjoy working with him and there is a comfort level. I have done 2-3 shows with him. For Gangs of Filmistaan, the creative team called me and asked me if I wanted to be a part of the show. I have worked with the team before and the experience was nice so I joined the show." 
On her return to 'The Kapil Sharma Show', Sugandha told the portal that as of now she has no plans of returning to the show. However, she added that it's not like she won't ever get back on the show. 
Sugandha said that while at present she has a very hectic schedule when the time and situation comes and if she has the opportunity to get back on the show, she will. 
Meanwhile, on the work front, Sugandha is currently working on a new show for Flipkart named 'Prize Wali Paathshala'. She is also hosting a television series 'Taare Zameen Par' on Star Plus.