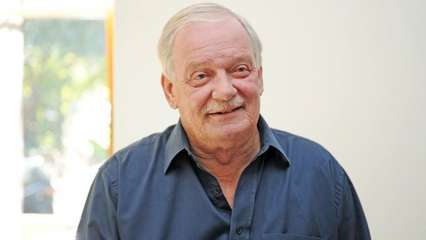 Robin Jackman, who played four Tests for England but was a famous cricket commentator in South Africa, has died on Christmas day at the age of 75. Robin Jackman played four Tests for England and 15 ODIs in a period from 1974 to 1983. In four Tests, he picked 14 wickets and in 15 ODIs, he took 19 wickets. Robin Jackman was born in Shimla, India and apart from his cricket, he is best remembered for his cricket commentary. Ironically, Robin Jackman is best remembered for being in the centre of a massive political storm in the 1980 series against the West Indies.
Robin Jackman had a long association with South Africa, playing domestic cricket for Western Province for 11 seasons as well as for Rhodesia. That brought him in trouble in the series against West Indies as the Guyana government flatly refused to give Robin Jackman a visa for his connections with Apartheid South Africa. With the England cricket board not yielding to political pressure, the game in Bourda Oval, Georgetown was cancelled and the venue was shifted to Barbados. England lost the series against an all-powerful West Indies line-up.
Good county career
Robin Jackman took 1402 wickets in first-class cricket and his selection into the England cricket team came came on the back of a brilliant season for Surrey in which he took 121 wickets in the County championship. Surrey finished second to Middlesex in that season and it was a promising start to a career that did not live up to the international potential.
After becoming a commentator, Robin Jackman was best known for his languid and accurate commentary spiced with a bit of humour. On every series that was telecast in South Africa in 90s and the first decade of the new millennium, Robin Jackman was a regular in the commentary section.
However, in 2012, Robin Jackman was diagnosed with throat cancer. He underwent two operations to remove malignant tumours in his vocal chords but unfortunately, on Christmas Day 2020, Robin Jackman died. Rest in Peace, Robin Jackman. Your commentary will be sorely missed.