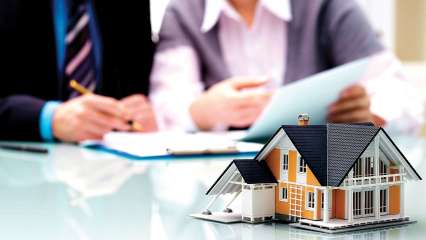 If you have been troubled by paying hefty EMI of a home loan and looking for ways to reduce the burden, here's some good news for you. Until recently, banks were offering home loans at 8-9%, but now, the interest on most home loans is close to 7%.
In such a situation, if you shift your old home loan to another bank, your EMI burden can be reduced. Although when to make a shift, some planning is required to be done in advance.
Let's say you took a home loan 4 years ago, i.e. in 2016, then the interest rates on home loans used to be 9.25%. Now if you shift home loan to a new bank and take it to 7%, then your EMI should be lower. Let's see how much difference will it make to your EMI.
Existing bankYear: 2016Loan amount: Rs 30 lakhInterest rate: 9.25%Loan period: 20 yearsEMI: 27,476
Now suppose in 2020 you shifted home loan to a new bank. Outstanding amount for the loan is Rs 26 lakh.
New bankYear: 2020Loan amount: Rs 26 lakhInterest rate: 6.90%Loan period: 16 yearsEMI: 22,400
That is, your EMI will be reduced by about 5000 rupees every month. Understand how you will benefit in paying interest
Total interest paid on the home loan from the new bank during the period of next 16 years = Rs 17,00,820Total interest paid on the home loan from the old bank for a period of next 16 years = Rs 23,90,488
Estimated savings in interest = 23,90,488 – 17,00,820 = 6.89 lakh
That is, during the rest of the loan period, you can save up to Rs 6.9 lakh by shifting the loan to a new bank.
How to shift your loan to another bank
– Make a comparative study of the interest rates of all banks before shifting your home loan from the existing bank to another bank. When you feel that your bank is charging more interest from you, then ask them to reduce the rates. If your bank considers your demand and reduces the interest rates for you, then nothing is better. Then you do not need to shift home loan to another bank. You will be saved from paperwork.
2. If your bank does not consider your demand and refuses to reduce the interest rates, then you should contact another bank which is sanctioning you the loan at low rates. You should give an application to another bank which has all the required documents attached. When you get the Sanction Letter from the new bank, then your work is almost done. Take this letter to your existing bank and ask them for your loan details and other information on a letter. Also, ask for your original property papers from the existing bank.
3. Go to the new bank with the letter given by the existing bank. The new bank will proceed with the loan transfer process and disburse the loan amount after some time. The process may take some time.
Loan shifting charges
1. Shifting your home loan to low-interest rates will benefit you in the long run, for which you may have to pay some price. Your existing bank can charge you around 0.50% as the loan-prepayment charge. If you have taken a loan at a floating rate from a housing finance company, you can avoid the pre-payment charge, but if the loan is taken at a fixed rate, then the housing finance company can impose a pre-payment charge.
2. After the existing bank, the new bank will also charge you the processing fee of the loan, which ranges from 0.50% to 1.5%. Many banks also waive loan processing fees. These days, banks are doing this including SBI in view of the festive season. Sometimes, banks waive processing fees after seeing your good track record, but for this, you will have to appeal to the bank.
When to do a loan transfer?
1. Shift the loan only if you have a long-term loan remaining, such as a loan of 15 to 18 years.2. The advantage of loan shifting is when your loan amount is very high. Avoid this if you have a low loan amount.3. When the new bank is offering the loan at a lower rate than the existing bank
Before loan shifting, understand all the terms and charges of the new bank in advance. Start the process after knowing everything.