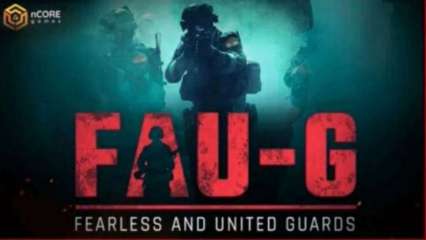 FAU-G mobile is all set to be launched in India pretty soon. After the delay of PUBG Mobile India to March 2021, it is expected that FAU-G (Fearless and United Guards) will capture the Indian market and lay a solid base for their success by the time PUBG Mobile India comes around in three month's time. FAU-G is on Google Play Store and it has reportedly had 1.06 million pre-registrations when it first came out on the Google Play Store. Even now, the game is there on Play Store but one can only pre-register and not play it. The official links and APK downloads will be available once nCore Games, the entity that is behind the creation of FAU-G, releases an official statement on their website.
There are many reports as to how FAU-G is different from PUBG Mobile India. FAU-G is based on realistic action while PUBG Mobile is a battle royale game. There is speculation that FAU-G's action backdrop will be based on the Galwan Valley tensions that took place between India and China. How true are those reports?
Northern border a clue
If one goes to the description of FAU-G in the Google Play Store, it states, "High up on the peaks at India's northern border, an elite fighting group protects the nation's pride and sovereignty. It's a daunting task, for the most courageous: The Fearless and United Guards.
Join a special unit of FAU-G commandos on patrol in dangerous border territory. Come face-to-face with India's enemies as you engage with hostile invaders on Indian soil. Fight for survival against the unforgiving terrain and the implacable enemy. Fill the shoes of a patriotic soldier and experience the bravery, brotherhood, and sacrifice of the men guarding the country's borders."
The mention of the word northern border means that the game might be set around the incidents that rocked India and China in Galwan in the middle of 2020. FAU-G, which is also part of PM Narendra Modi's Atmanirbhar (self-sufficient) mantra, might want to capitalise on the existing nationalistic and anti-China mood and present it in a very realistic manner.
PUBG Mobile and 118 Chinese apps were banned in India in September 2020 and this has made many gamers disappointed.