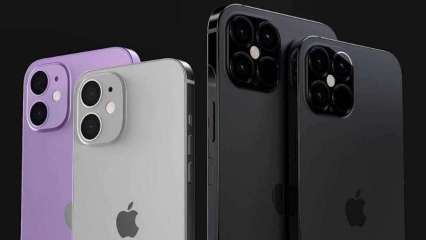 Apple's iPhone 12 recently became one of the most sold 5G smartphones in the world in 2020. However, 5G speed is a bit of an issue on the phone as the 4G LTE network delivers faster speed as compared to 5G.
Interestingly, Apple launched the 'nationwide 5G' network in October and boasted a lot about it during the iPhone 12 launch event in the US. However, the test reveals that the system is based on Dynamic Spectrum Sharing or DSS that reuses 4G channels for 5G and might actually slow down the internet speed as compared to delivering a straight 4G LTE connection over that spectrum. 
The issue with DSS that it uses an ideal 5G network on broad dedicated channels. However, if this is not an option, DSS then lets the carrier use 'odds and ends' of unused 4G channels for 5G network, as explained by PC Mag. 
The test was done by toggling between 5G and 4G networks into eight different locations in New York City. Except for one location that had 5G UWB support, the DSS 5G consistently delivered slower internet speed than 4G LTE. 
"For most customers, performance on our 5G nationwide network will be similar to 4G. DSS is new technology and we are continuing to modify it as we go. We expect performance improvement through 2021 and beyond," Verizon said in a statement. 
In case you wish to disable 5G on your iPhone, you can simply navigate to Settings > Cellular > Cellular Data Options > Voice and data.