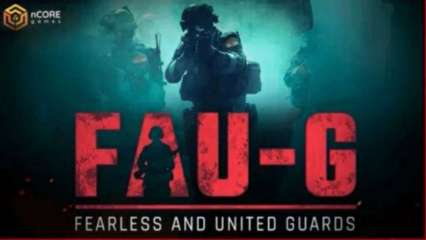 FAU-G (Fearless and United Guards) is all set to come to the Indian market potentially by the end of the year. With PUBG Mobile India's launch now delayed till March 2021, the stage is set for FAU-G to make a grand entry into the gaming system in India. When the ban on the 118 Chinese apps was done in September 2020 by the Government of India, that was the moment which was capitalized by FAU-G to make an announcement that they would be coming to the market. On Twitter, the game was announced by Bollywood superstar Akshay Kumar and this was conceptualized by nCore Games.
During the pre-registration of FAU-G, the game registered close to 1.06 million pre-registrations in less than 24 hours and that set the tone as to how popular the game would be. Although there has been no official statement from nCore Games, it is widely speculated that FAU-G will be released by the end of the year as there is no restriction from the Government of India or any other entity.
FAU-G can be either be downloaded from the APP stores or gamers can directly download the APK file via the official website. The game is yet to launch its official website. If one has to pre-register, it has to be done through Google Play Store.
Differences between PUBG Mobile India and FAU-G
There are some major differences between the two games. Apart from the launch and the disappointment of PUBG Mobile India's launch been delayed, FAU-G has apparently other features which makes it very different from PUBG Mobile India.
FAU-G is an action game while PUBG Mobile India is a battle royale game. While FAU-G is reportedly based on real incidents with reports claiming that one episode could be on the Galwan Valley, PUBG Mobile's setting is not real. FAU-G's data centre will be in India and since it is a Made in India product, there will be no hassles for the Government with regards to data security, something which PUBG Mobile fell prey to. While PUBG Mobile India will be on the lines of PUBG Global, FAU-G is a totally different take with some new backdrops and settings. There are also reports that FAU-G will have less blood and gore as compared to PUBG Mobile India.