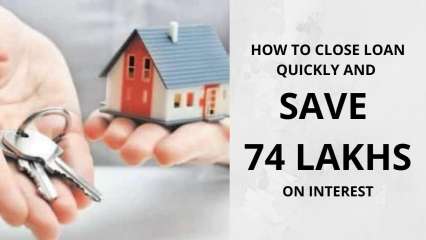 Many of us who have  home or car loans want a foreclosure plan since we don't want to stretch our loan instalment period for long.
What is loan foreclosure?
Loan foreclosure is the full repayment of the remaining loan amount in one single payment instead of paying it back in multiple EMIs. It is an existing part of your personal loan process in which you can repay the loan before your scheduled EMI period.
Loan foreclosure strategies:
Always keep a regular check on your loans ROI that is the rate of interest which the bank is charging you on the loan amount. During the pandemic, the loan rates have been slashed down drastically within from 8.90 per cent approximately to 6.90 per cent approximately. Do check and compare what's the ongoing rate for your loan amount with your bank and what's the current ROI you are paying for your loan to the bank. You can always go to your bank and ask them for a reduction and it's your right, too.  
Please make sure you inculcate the habit of keeping a percentage of your savings for loan foreclosure as in for the prepayment of your loan's principal. Once you do it, you will realise in the succeeding month that you saved on interest and that is how you reduce the interest amount paid to the bank and a step closer to foreclosing your loan account. This way, in a short span of time you will fully foreclose it. Before doing all of the above do ask your banker about the foreclosure charges (if any).  
Still feel you are left with no money to make the principal payments every month. You need to make choices:- Purchasing new clothes or things you don't need every now and then or paying off your extra principal balance so that you can save and enjoy in the future.