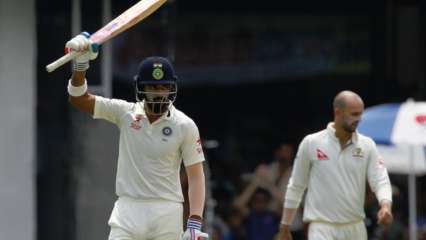 When the Indian cricket team was picked for the Adelaide Test, there were a few eyebrows raised when Prithvi Shaw was picked as the opener ahead of KL Rahul. The move was surprising because of the contrasting fortunes of both the players heading into the Adelaide Test. KL Rahul had hit a fifty in one ODI and one Twenty20 International and was the player in form with over 650 runs in IPL 2020. On the other hand, Prithvi Shaw was struggling with 0,19 and 40 in the warm-up games against Australia A in Drummoyne Oval and the Pink Ball warm-up in Sydney. In the last seven innings of the IPL 2020 for Delhi Capitals, Prithvi Shaw had scores of 4,0,0,7,10,9 and 0. An average of 4 and an average of under 20 heading into the Adelaide Test did not give Prithvi Shaw a good mindframe heading into Adelaide.
The twin failures of 0 and 4 in the Pink Ball Test has resulted in severe backlash, with Prithvi Shaw also taking a dig at the critics. It is likely that Prithvi Shaw will be axed for Melbourne. KL Rahul is the frontrunner and he will play but his position is in doubt. The same goes for Shubman Gill, who will make his debut on Boxing Day.
India are going with potentially five changes in the Boxing Day Test after the Adelaide debacle. The question one must ask is where must KL Rahul and Shubman Gill bat in the playing 11?
Opening and No.4
With no Virat Kohli, the vacant No.4 position is also up for grabs. Shubman Gill and KL Rahul are both openers. Rahul has had tremendous success for Kings XI Punjab in IPL 2020 while Shubman Gill also has had success as an opener in Under-19 Cricket as well as in IPL 2020. However, KL Rahul trumps Shubman Gill when it comes to experience.
Ideally, KL Rahul must open the batting along with Mayank Agarwal. Rahul averages 44 while opening and his attacking mindset will compliment Agarwal's stone-walling capabilities. On the other hand, Shubman Gill at No.4 can provide a steadying influence. With Hanuma Vihari as the potential buffer at No.6 and with Rishabh Pant's attacking batting, it makes sense for Ajinkya Rahane to ensure Shubman Gill is not thrown to the wolves in Melbourne against an attack of Josh Hazlewood, Pat Cummins and Mitchell Starc.
Hence, KL Rahul and Shubman Gill must play in Melbourne. KL Rahul MUST open the batting. Shubman Gill can be at No.4 and provide a very solid middle order that comprises of Cheteshwar Pujara, Ajinkya Rahane and Hanuma Vihari. The Adelaide debacle might not be repeated again, but India must now get into the habit of big scores, having had only two scores of 300-plus in the last four series in the SENA (South Africa, England, New Zealand and Australia) tours since 2019. This batting line-up, at least on paper, can avoid a fourth consecutive three-day finish for India in the worst case scenario.