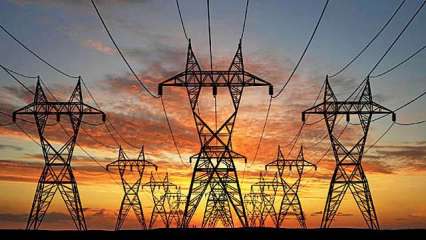 The Ministry of Power, on Monday, laid down the rules on rights of consumers through "Electricity (Rights of Consumers) Rules, 2020". The rules cover the rights of consumers and obligations of distribution licensees, the release of new connections and modifications in existing connections, metering arrangements, billing and payment, disconnection and reconnection, reliability of supply, consumer as prosumers. The other aspects that the new rules cover standards of performance of licensee, compensation mechanism, call centre for consumer services and grievance redressal mechanism.
For new connections and modifications in existing connections, the new rules have made the process transparent, simple and time-bound. Now an applicant has an option for online application. For new connections, the rules give a maximum time period of 7 days in metro cities and 15 days in other municipal areas and 30 days in rural areas has been given to provide new connection and modify an existing connection.
According to the new rules, no connection shall be given without a meter. Ne Meter has to be a smart prepayment meter or a pre-payment meter. Provisions for replacement of defective or burnt or stolen meters have also been specified.
Rules focus on Transparency in applicable consumer tariffs and bills. Apart from paying bills online or offline, there are provisions for advance payment of bills
DISCOMS shall supply 24×7 power to all consumers. However, the State Commission may specify lower hours of supply for some categories of consumers.
Rules have laid special emphasis on Standards of performance. The State Power Commission shall notify the standards of performance for the distribution licensees. If the DISCOM fails to provide electricity, then they'll be liable topay compensation to the consumers Automatic compensation will be paid to consumers for which parameters on standards of performance will be monitored remotely. 
The discom shall be liable to pay consumers between Rs 6000 (per day) to Rs 1 lakh in the following situations:
1) If the discom fails to supply power to a consumer beyond a particular duration, to be specified by the State Power Commission
2) Number of interruptions in supply beyond the limits as specified by the Commission
3) Time taken for connection, disconnection, reconnection, shifting
4) Time taken for change in consumer category, load
5) Time taken for change in consumer details
6) Time taken for replacement of defective meters
7) Time period within which bills are to be served;
8) Time period of resolving voltage related complaints;
9) Bill related complaints.
The rules also make it mandatory for DISCOMS to establish a centralised 24×7 toll-free call centre. There is also a Consumer Grievance Redressal Forum (CGRF) to include consumer and prosumer representatives. The DISCOMS have to specify a time within which various types of grievances will be resolved. Maximum timeline of 45 days specified for grievance redressal.
DISCOMS have to provide all services like application submission, payment of bills, etc., to senior citizens at their door-steps.
Details of scheduled power outages have to be informed to the consumer in advance. In case of unplanned outage or fault, immediate intimation have be given to the consumers through SMS or by any other electronic mode along with estimated time for restoration.
While issuing these rules, Minister of State for Power RK Singh said, "These rules shall empower the consumers of electricity. These Rules emanate from the conviction that the power systems exist to serve the consumers and the consumers have rights to get the services and reliable, quality electricity."