Andy Flower emerged as one of the finest international batsman during his decade long career with Zimbabwe. To achieve that feat with a relatively weaker Test nation was even more phenomenal.
The elder of the Flower brother, Andy, ended his Test career with a phenomenal average of 51.54 after 63 Test apart from 213 ODIs. The high point, of course, was the 2000-01 season, where Andy Flower scored a staggering 1466 runs at an average of 133.27.
On a two-Test tour of India, Andy Flower ended with scores of 183 not out, 70, 55 and 232 not out. No wonder England cricket lapped him up once his international career got over and he spent the next 15 years as assistant coach, Head coach and then 'A' team coach of the English cricket team.
Andy Flower will now take over as the Head Coach of the Delhi Bulls franchise in the Abu Dhabi T10 League this year. The former Zimbabwe captain and England coach spoke exclusively to DNA about his love of batting in India, his favourite batsmen in world cricket challenges of coaching a side in T10 cricket.
Excerpts from an DNA Exclusive interview…
Q. One of your most prolific series with the bat was against India. Why did you enjoy batting so much in Indian conditions?
The first thing about batting and touring in India was the atmosphere that surrounded the game – I just found it completely stimulating. Wherever you went, almost everyone knew that a series was happening even for a small nation like Zimbabwe. Indians knew people's stats, situation of the series and status of your squad as well.
The vibrancy of the crowd excited me as a player and I enjoyed the challenge of pitting my skills against the Indian spinners. I was lucky to learn how to play spin by watching good players as a wicketkeeper but also by talking and watching Dave Houghton, who was a brilliant player of spin for Zimbabwe. That gave me an edge and also I scored a 100 in my first Test in India in Delhi gave me confidence that I could score against the Indian spinners.
It was the excitement of playing in India and enjoying the growth of your skills to play spin were the factors that turned me on. 
Q. Would you like to see more Indian cricketers taking part in overseas T20 and maybe even T10 leagues?
AF: Of course, we all know the talent that is bursting out in the Indian cricket team. Everyone would like to see that talent all around the world. I really like the T10 format – it's a format that will grow all around the world and be popular in events like the Commonwealth Games and the Olympics. It has right level of aggression and excitement to hold people attention the entire time.
If it does grow as a format, then of course, Indian talent should always be on display in it.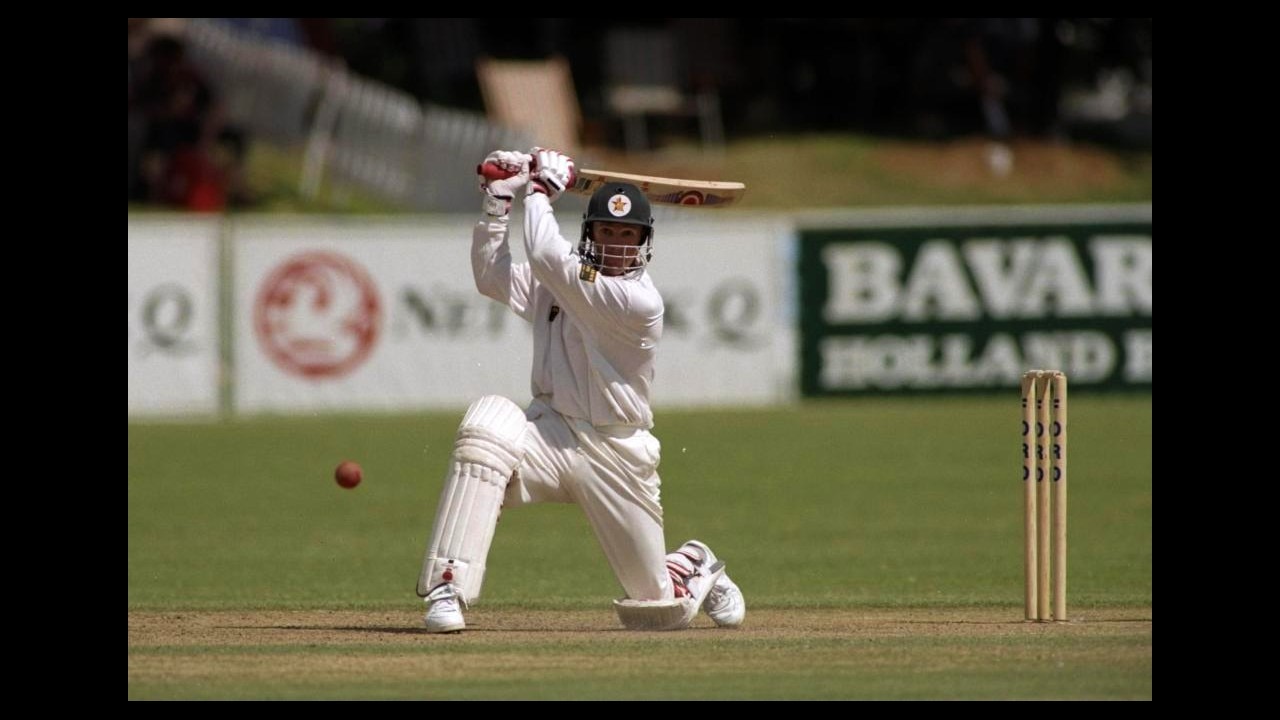 Q. What are going to be your biggest challenges when coaching the Delhi Bulls team?
AF: One of the challenges will be bringing a disparate group together very quickly and getting them to gel to move in one direction together. In a franchise situation, this has to be done very quickly. Like in T10 league, we will be only together as a whole group just a couple of days before the tournament. In T10 league last year, we only had one practice match but hopefully things will be better this year.
Ideally by the time we have the draft, the clarity of role have been identified, placed in the right order and then filled by draft picks. We have to make sure that players understand their roles and fulfil them well – that's an important step in coaching process.
Q. At one time, you were probably the No. 1 batsman in the world. In your opinion who is the No. 1 batsman in the world currently and why?
AF: I love watching players like (Virat) Kohli, (Joe) Root and (Kane) Williamson because you can see how well they have worked on their technique and how to use their technique in various situations and all formats.
Steve Smith is slightly different – he is little unconventional. I love the fact that he has been able to bring a completely different method of backlift and method to international game and thrive well while using such a method. It is almost a throwback to (Don) Bradman's rotational backlift and pickup. His prolific form in Test cricket has got to put him right at the top of list of current players but there is all sorts of talents bursting out all over the world.
I also like the batting and competitiveness of Ben Stokes and that's even without talking about his bowling and slip fielding. AB de Villiers doesn't play international cricket anymore but he is wonderful player to watch due to pure talent.
Special innings from Rohit Sharma in ODI cricket is always great. I just don't like naming one batsman but appreciate all these different talents.
Q. 2020 has been a really tough year for everyone around the world. How did you spend your time in lockdown and how tough will it be returning to coaching with a global pandemic still around?
AF: Lockdown wasn't difficult for me because I enjoy having some space and time to myself. I got to exercise, communicate with my family and generally take some time out. In a way it was therapeutic to have that time and space.
The quarantines at the various tournaments have been a big tricky – locked in your hotel room for a period of time. I think those are the real challenges for coaches and players. The restrictions on you during the tournament – face-to-face communication is limited to your squad or support staff, so those can be challenging. Generally us players and staff are incredibly lucky to play a sport during the pandemic. As a leader of a group, as we play during the pandemic, one of our priorities should be player and staff well-being. It is important to make you sure you are available for anyone who is struggling.
Q. Andy, you were one of the pioneers of the sport when it came sweep and reverse sweep shots. How do you think strokeplay has evolved over the years with T20 and now T10 cricket.
AF: These shortened formats of the game have pushed the players to innovate which I think is a brilliant way to learn. That is so because from necessity spring innovation and creativity. So batsmen through the need to up their scoring rates need to manipulate the field and have been forced into not only innovating either side of wicketkeeper but also over the wicketkeeper with scoops and then also been able to find gaps in the field.
Use of crease, use of footwork and even turning around playing the switch hit has become so much more normal than when I was playing active cricket. Obviously the powerhitting has also now taken off – the confidence that the batsmen have to clear the boundary is much greater.
Q. You have had a long stint with English cricket in coaching capacity. What are the challenges one faces when coaching in T10 cricket?
AF: When I was with England I was the assistant coach, the head coach and then finally four years as Academy and England Lions coach. That sort of coaching is very different to franchise coaching – you are looking at medium to long-term development of the players. We will try to give them level of depth and understanding.
In T10 cricket, you look to bring together a team very quickly with express purpose of winning. There will be by-product of personal development but main goal is to bring group together that can dovetail performances that eventually bring about you winning enough games to make the playoff and win the finals.
Q. The England cricket team went on to become 50-over champions last year. How do you think the English team have evolved since your time as coach?
AF: England 50-over team evolved through the initiative of Eoin Morgan and his leadership allied with some canny coaching from Trevor Bayliss and Andrew Strauss (Director of coaching). What Strauss did was to empower the players to take initiative of a number of aspects of the group and encouraging Morgan and his players to express talent and flair. It allowed the talent within the English limited-overs system to flourish.
Morgan had always been England's best limited-overs players and during my time held the ODI batting together and brought same sought of clarity that he had in his batting to his captaincy. The players enjoyed playing under Morgan and would follow him anywhere.