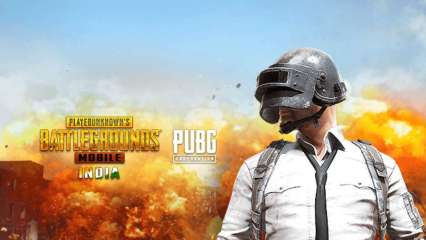 When will PUBG Mobile India launch in India? That's the million dollar question on every avid gamer's mind.
There is, however, some bad news in store for the PUBG fans in the country. The game, which was banned back in September by the government along with 118 Chinese apps, is going to get delayed even further.
According to an Inside Sport report, PUBG Mobile India will not be launched before March 2021. According to one official in the government, PUBG Mobile India had tried to create a base for a mega-launch around the year-end but such is the situation that it will not be possible before March 2021. PUBG Mobile Corporation has been trying to have a meeting with MEITY (Ministry of Electronics and Information Technology) for the last four weeks but there has been absolutely no progress on the matter. However, the meeting might not even be granted due to the government protocols regarding this matter.
The government has collectively banned the Chinese app operations in the country. According to the stated policy, the Government will not treat anyone differently or give special favours and meeting a banned entity individually goes against the norms of the administration.
This has a clear message: PUBG Mobile India will NOT get any special status. The second and main reason is that there is still a lot of anti-China sentiment in the country. The Galwan Valley tensions have still not simmered. When all the 118 apps, including PUBG Mobile India were banned, the main reason given was that these apps compromise national security. When that factor is weighed, it seems very unlikely that PUBG Mobile India will get a special preference.
According to some gaming sites, PUBG Mobile India was different from the global version in some ways. What was different for PUBG Mobile in India as compared to the global version? It began from the name. The name of the game in India will be PUBG Mobile India while in the global market, it will just be PUBG Mobile. According to reports, there were changes in the gameplay for the Indian market. The developers apparently revealed in November that there will be not be too much bloodshed shown and the dresses and characters will be according to Indian sensibilities. KRAFTON, which is a collective of independent game development teams responsible for various entertainment properties like PUBG and TERA had tied up with Microsoft Azure.
All the build-up around November for a relaunch of the game by the year-end or by New Year has now reportedly gone to waste with PUBG Mobile India now not in a position to launch even by March 2021. This is a huge setback for gamers in India and all eyes will be on when FAU-G decides to launch their game. This will benefit FAU-G as they would have already established their niche in the gaming market.