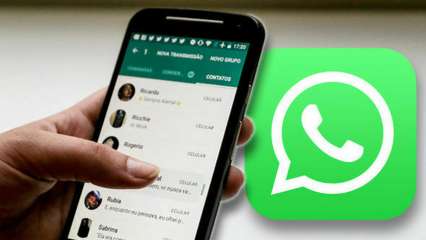 While 2020 has been rough, to say the least, there are a few moments of respite that made the year just a little more bearable. Considering a majority of conversations moved online this year, it's no surprise that some of these 'moments of respite' came in the form of new features and experience updates on our favourite apps. Instant messaging platform WhatsApp introduced some major updates in the year 2020. Let's take a look.
Here's a list of the top features launched on WhatsApp this year:
1. WhatsApp Payments
WhatsApp designed the payments feature in partnership with the National Payments Corporation of India (NPCI) using the Unified Payment Interface (UPI), an India-first, real-time payment system that enables transactions with over 160 supported banks. 
Now with this new feature, making payments has become as easy as sending a message on WhatsApp.
2. Disappearing messages
While it's great to hold onto memories from friends and family, most of what we send doesn't need to be everlasting. With disappearing messages turned on, new messages sent to a chat will disappear after 7 days. The messaging platform claims this not only helps in lessening the clutter but is also helping keep the conversation more private.
3. Redesigned storage management tool
 Users can declutter their WhatsApp chats, of forwarded texts, pictures and videos, with the new storage management tool that was launched earlier this year.
4. Mute Always
Users can mute WhatsApp groups or personal chats indefinitely with the new 'Always Mute' option.
5. Customisable wallpapers
Through custom chat wallpapers, users can make chats personal and distinguishable by using a custom wallpaper for important chats and favorite people.
6. Advanced search option
With this option, users can now filter the search with photos, audio, GIFs, videos, along with documents and links.
7. Animated stickers
As stickers on WhatsApp do a great job at expressing emotions and are one of the fastest-growing ways people communicate on WhatsApp, the app rolled out animated sticker packs as more fun and expressive way to communicate.
8. QR codes
WhatsApp recently made it easier to add a new contact. Soon when you meet someone new, you will be able to scan their QR code to add them to your contacts. 
9. Group video calls
Now, users can video call up to 8 people at once. In addition to this, the new improvements make it easier to focus on one person by letting the user press and hold to maximize a participant's video to full screen. In group chats of 8 or less, users can easily start a group video call with just one tap.
10. Dark mode
The incredibly popular Dark Mode theme that gives your eyes a little respite, while giving your phone a new look, now also extends to your computer/ desktop, as well.