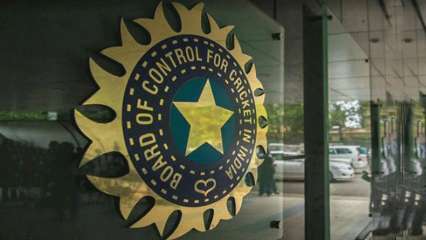 The Board of Control for Cricket in India (BCCI) secretary Jay Shah has informed all the State Associations about the squad strength for each and every team, along with a few other Standard Operating Procedures (SOPs) to be followed during the Syed Mushtaq Ali T20 Trophy, starting January 10.
The teams will assemble by January 2 as the first of the domestic tournaments in India in the post-coronavirus world will begin next month.
Shah's note sent through an email read, "Each team can have a maximum of 20 players and 10 support staff. Each team should have a team physician to manage Covid-19-related issues. The team physician is separate from the team physiotherapist and is inclusive of the 10 support staff."
"The health and safety of all members of the teams, match officials, and state association staff members is central to our planning for the upcoming domestic season," the note added. 
"Whilst Covid-19 has changed the way the domestic season will be conducted, measures and systems are being implemented across travel, accommodation, training and matches to ensure that we can deliver the domestic season in a Covid-19 safe environment."
The tournament will be played in 6 bio-secure bubbles in venues namely, Bangalore, Kolkata, Vadodara, Indore, Mumbai and Tamil Nadu. Further more details about the hotels, playing conditions and COVID-19 protocols will be shared in due time by the BCCI.
Shah also informed about the idea of having a mixed group for the season. The teams groups have been made on the basis of the last year's Ranji Trophy rankings into five elite and one plate group, to maintain consistency.
The top five teams based on points have been split across the five Elite groups. Similarly, the teams ranked sixth to 10th position have been put in the Elite groups, till the 28th spot.
"The top two teams from the Plate group of last year have been considered in the Elite group to achieve the balance of six teams per Elite group. The Plate group is of eight teams," Shah added.
Each team will play a total of five league matches, irrespective of number of teams in the group so that all the 38 teams play the same number of matches. The top-ranked team from each group (five Elite and one Plate), a total of six teams, will qualify for the knockout stage and the subsequent top two ranked teams from the five Elite groups will join them there, making a total of eight teams in the knockouts.