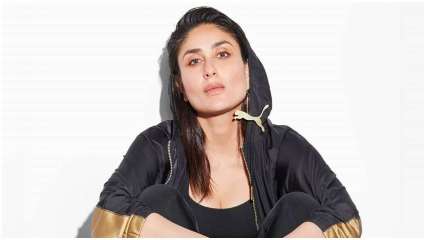 Bollywood actress Kareena Kapoor Khan, who is expecting her second child with husband Saif Ali Khan, recently opened up about an incident from her teens because of which her mother Babita banished her to go to boarding school. 
Recalling the incident, Kareena told MojoStory in a video interview, "I was around 14-15 and I really liked this boy. My mother was obviously upset about it and being a single mother, she was like, 'This is not going to happen'. So she used to lock the phone in her room. I obviously wanted to go out with my friends and meet this particular guy. Mum had gone out for dinner. I managed to break the lock like an actual locksmith, with a knife, go into the room, take the phone, make plans and run away from the house. It was that bad," she added.
Later, on being asked if she knows what this particular guy is up to now or has any update about him Kareena revealed that he is now a very close friend of her mother's and is also friends with her husband Saif. 
Earlier, during the same interview, the 'Udta Punjab' star, addressing the controversy surrounding her son Taimur's name when he was born in 2016, recalled how she was confronted about her son's name by a 'famous personality' who came visiting her at the hospital when she had given birth to Taimur. 
Kareena said, "What happened about his name was just ghastly. It was disgusting and I'll never forget it. It has obviously scarred me deeply as a person, as a mother. What I name my child, what I call him, is completely my discretion and of nobody else's concern."
Recalling an incident where a 'famous personality' who came to visit her at the hospital in 2016 confronted her about Taimur's name and how it affected her, Kareena said, "(A famous personality), on the pretext of visiting me and the baby, came up to me and in the conversation of actually saying congratulations, and said that 'what's with you? Why would you name your son Taimur?' And I was like, It hadn't even been 8 hours since I'd delivered. And I literally started crying. That person was asked to leave. My journey with that started then where I just made up my mind and I said this is my boy, my son. I don't care what happens. As long as he is happy, and he is healthy and we're happy. I'm just gonna go home and go away with this. I don't want to know anything else. What is trolling, what is happening."
During her interview, Kareena said that she wouldn't want to name the person because she has let 'bygones be bygones'. 
"We named him Taimur because we liked the sound of the name," Kareena said, adding that she just wants Taimur to 'grow normally'.