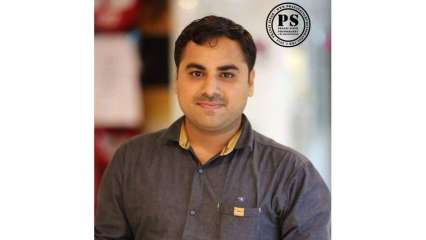 The entertainment industry has always been the most lucrative field in India. In the past also we have seen Entrepreneurs of India investing in the Indian music industry and movies due to massive fan following and heavy returns, Indian entertainment industry reach is now every corner of the world all thanks to a digital platform, and the list entrepreneurs is growing in India who are investing more and more money in Indian music and movies.
Madhusudan Kulkarni, a renowned entrepreneur, founder, and owner of popular Tea brand 'Chahapremi', is all set to enter in Marathi Music industry. Yes, he is the brother of Shrinivas Kulkarni who is a renowned businessman and Entrepreneur, is coming up with a new song named Gajanana.
Gajanana Song:
Madhusudan Kulkarni will produce this song which is composed by Swapnil Sawant, sung by famous singer Aanandi Joshi and Jeevan Marathe, lyrics given by Akshay Sant, and music by Satyajeet Kelkar. This is going to be the first project as a producer in the Marathi industry this song will be live on all platforms in India.
An artist famous for his Digital art:
Many don't know other skills of Madhusudan Kulkarni, he is not only a good businessman, but he is also a famous artist who does fabulous digital art. Artist means the creative person and Madhusudan is a creative guy, So there was always an artist in him which is now coming out as a producer. His work has been adored by many big names in the past Shahid Kapoor, Urvashi Rautela, Riya Sen, and many more. He is a fantastic talent who is passionate and believes in trying new things in life. He believes life is one try what you feel you can do in life.
So all Gajanan Maharaj lovers get ready for the new Blockbuster Album on Lord Ganesha:
So all eyes are on the new Music Album Gajanana, surely it will be a fantastic Album, and people will love it because the creative Entrepreneur produces it, the artist himself Madhusudan Kulkarni. Here's wishing him all the best for his new venture. We are sure he will make it big even in the music industry in 2021.
This is a featured content.