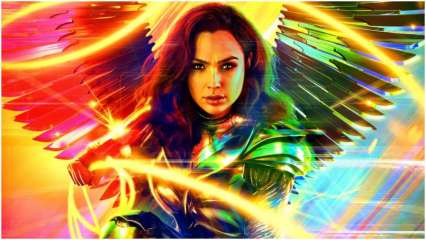 'Wonder Woman', actor Gal Gadot on Thursday (local time) shared a picture of the most special movie memorabilia which is the headgear of her DCEU (DC Extended Universe) character.
The Israeli actor took to Instagram to share a picture of the 'Wonder Woman' headgear that she has worn in both of the films of the franchise. 
The 'Justice League' actor penned down a short note and expressed how she had put the memorabilia on the display in her house. 
"I don't usually have movie memorabilia lying around my house, but this one is so special for me I just had to put it on display," she wrote. 
Gadot also shared that the headgear symbolises 'strength, legacy, and hope'. 
"I won't spoil it for you but it's a symbol of strength, of legacy, of hope, I love having it with me to remind me of all that," the 35-year-old actor wrote. 
This comes a day after her recent film 'Wonder Woman 1984', was released in select territories across the world. The flick will make its way to many countries including the American theatres on Christmas i.e. December 25. 
The DCEU movie will release a day early in Indian movie theatres and will hit the screens on December 24.
Meanwhile, keeping in mind the excitement of the fans all over the world, Warner Bros and HBO Max, on Wednesday, released the opening scene from the upcoming superhero film online. 
The three-minute scene is a flashback to Diana's childhood when she participated in Themyscira's Olympics. The audiences are shown large-scale spectacle and stunt-work as Amazonians participate in the games. Robin Wright and Connie Nielsen reprise their roles from the first film, as General Antiope and Queen Hyppolyta, respectively.
The film opens in Themyscira with Diana's (Gadot) voice-over where she is talking about the lessons from her youth. In the video, the scene then transitions into an adult Diana fighting as Wonder Woman in the 1980s and ends with an exchange between her and Cheetah, played by Kristen Wiig. The opening scene was shot on IMAX by director Patty Jenkins who had also helmed the first film in the series.
The first reviews for Wonder Woman 1984 arrived online on Wednesday and praised the film's scope and tone. The film currently stands at an 88% rating on review aggregator Rotten Tomatoes. The 'critics' consensus' reads, "Great Hera! Wonder Woman 1984 is an epic dose of heart and vibrant escapism that proves there are still unexpected thrills to be found in superhero cinema."
(With inputs from ANI)