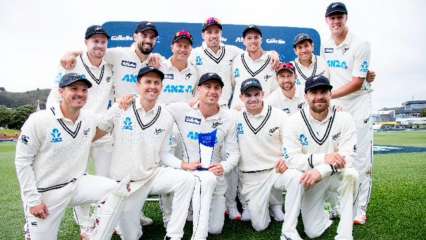 After all the Twenty20 International action in the last couple of months, the action now shifts to the Test matches with three series being played. Two of them have massive bearing when it comes to the ICC World Test Championship final that is slated to be played in June 2021 in Lord's. The other one has little potential of changing the fortunes of both sides. Australia will play four Tests against India starting from December 17 while New Zealand will take on Pakistan in two Tests from December 26. The other series, South Africa vs Sri Lanka, will not alter the points table situation as far as the race to the final is concerned. But, the New Zealand vs Pakistan series plus the India vs Australia series have got a huge bearing on the ICC World Test Championship final qualification.
With New Zealand playing four series, with the exception of the one against Bangladesh which was postponed due to coronavirus, the series against Pakistan will be their last in the ICC World Test Championship cycle of 2019 to 2021. Each team can play only six series in that cycle which is three away and three at home. With New Zealand now playing two Tests against Pakistan and the one against Bangladesh uncertain, it remains to be seen how the top four teams progress to the final.
In mid-November, the ICC proposed that the ICC World Test Championship final will be between the sides who have the highest percentage of points earned from those they contested. So, this new formula has altered the table slightly with Australia now in second position while India are in second position. England are in third spot followed by New Zealand in fourth and Pakistan in fifth. This is how New Zealand can influence the path for India and Australia in the ICC World Test Championship.
New Zealand, India and Australia in fray
New Zealand are playing two Tests against Pakistan and if they win both the games, they will have 420 points and they will have 70 percentage points. With a total of 120 points up for grabs between India and Australia for the four-Test series, both Australia and India will be determined to ensure there is no slip-up.
If New Zealand win 2-0, then India will have to win five out of their remaining eight Tests against Australia and England so that they can go to 70 percentage points. India have series against Australia and England but the series against Joe Root's team is at home and they will then have to ensure that they get full points in that series. If India whitewash England 4-0 and win at least one or two Tests in Australia, they will seal their spot in the final.
If Australia win three games and manage to clinch victory in at least one game against South Africa which is a three-Test series in February-March, they will have to hope that Pakistan beats New Zealand in one game and that England do not let India win more than two Tests. In this way, Australia, who have the highest percentage points with 82.2, will qualify for the finals.