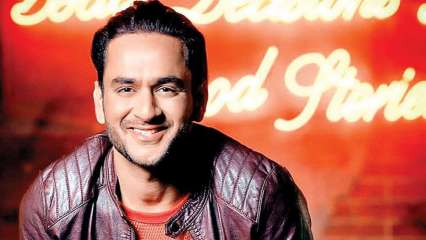 After his sudden eviction from popular and much-loved controversial reality show 'Bigg Boss 14', Vikas Gupta on Tuesday shared a video message on his Instagram handle, admitting he made a mistake. 
The producer said, he is taking some time off and has parked himself in a place, where he can be alone and analyse what went wrong with him. He said he wanted to 'understand what just happened with me'. 
He added that he was eliminated from the show and admitted to having made a mistake because of which he was 'punished'. 
In the video, Vikas said, "Hello, everyone. Yes, I am out of the Bigg Boss house. Maine apne aap ko park kar liya ek jagah pe jahaan (I have stationed myself somewhere where) I can be alone and understand what just happened with me. Yes, I was in a vulnerable state aur maine bohot kuch bola. In fact, main apne aap ko dekh ke ro diya (I said a lot of things. I looked at myself and cried)."
He further said, "Time can do a lot of things. Apne hi hurt karte hai (The ones we are closest to hurt us), so we will have to find ways to be better and happier. I am going to find a way and I am sure I will crack it. It's fine. I did make a mistake, so I got punished for it. Rest, let's pray and hope that good things happen to all of us. I am not very sad now, don't worry."
"Life ain't fair but we still gonna win it. Thankyou for showing love. Let's hustle and find another opportunity for what we need for #Simba #VikasGupta #Biggboss14 #Mastermind #colorstv #lostsouls (sic)," Vikas captioned the video. 
Take a look at the video here: 
On Monday, Vikas Gupta was thrown out of the 'Bigg Boss 14' house for losing his temper on Arshi Khan. The producer, who was a contestant on the show, was constantly being poked by Arshi  since they entered the house together almost a week ago. 
When Arshi tried to bring Vikas' mother into their silly arguments, the latter lost his calm.
Despite giving Arshi warnings and maintaining silence, Arshi did not stop her poking. 
After one point, Vikas lost his calm and threw Arshi in the pool. Aly Goni, Kashmera Shah and other witnesses of the incident were left in shock.
In any case, the act did not work in Vikas' favour. Rahul Mahajan and Eijaz Khan were heard being vocal about how Vikas planned to push Arshi into the pool, knowing her fear of water. Gupta was also heard confessing he did it out of spite, but at the moment when there were others around her.
Since the 'violent act' went against the rules of 'Bigg Boss', Vikas was thrown out of the show. While leaving, Vikas asked people to support one another. He said that after he came out about being bisexual, he had literally no one by his side and would cry alone in his house.
The news about Vikas being evicted made rounds of the internet since Sunday night.