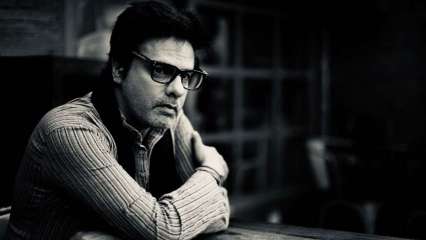 Actor Rahul Roy, who was recently in the news after he suffered from a brain stroke while shooting in extreme weather conditions in Kargil, on Thursday shared a short video clip on his verified Instagram handle where he is seen assuring his fans that he is doing better and will be back soon. 
Rahul, who was airlifted from Srinagar and admitted to Mumbai's Nanavati Hospital is now shifted to Wockhardt Hospital where he is undergoing speech therapy. 
In the video, Rahul, who can be seen sitting next to his sister Priyanka, says that he is trying (to speak) and will be back soon. 
In the meantime, Priyanka gives Rahul's fans an update on his health and says that he is doing very well and has had a very good class of speech therapy. She also informs fans that Rahul will be back soon to which the 'Aashiqui' actor responds by saying 'ayega' (I will come soon).
"Just completed my speech therapy at the hospital. Kuch shabd mere lab see With my sister @priyankaroy_pia With each day I am Getting there Lots of love – Rahul Roy#rahulroy (sic)," read the video's caption. 
Take a look at the video here:
Rahul was shooting for Nitin's film 'LAC: Live The Battle' in Kargil when he suffered the stroke on November 26. And now, he will reunite with the same director for a film title 'Stroke'.
Speaking to Mumbai Mirror, while Nitin said that Rahul's speech therapy will continue for a while as he is facing difficulty saying a few words, the filmmaker also revealed that Rahul's stent surgery, which is on hold now after his twin brother Rohit wanted the actor to recuperate from the stroke, will happen soon. 
Rahul's next with Nitin titled 'Sayonee' is slated for release in theatres on December 18. 
Meanwhile speaking about the upcoming films 'Sayonee' and 'Stroke, Nitin told the publication, "This (Sayonee) will be his first release after the stroke and while other producers might be hesitant to work with him for a while, I plan to launch my next with him in February. It's a murder mystery titled Stroke. Coincidentally, the film's protagonist, played by Rahul, witnesses a murder but is unable to name the murderer because he has suffered a stroke. We are mixing reality with fiction."