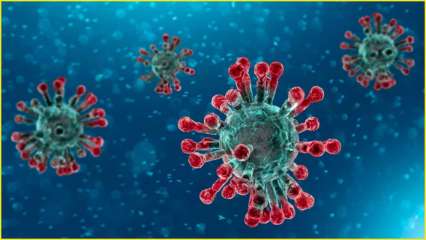 Yearender 2020: As time nears to bid adieu to the year 2020 and welcome 2021, we for the last time look back at how the year was for all of  us. While some might say its a good riddance, for others its the hope that the next year will bring more happiness, peace and a Covid free world.
Today we bring to you the 5 hoax/rumours of 2020. From rumours of Prime Minister Narendra Modi to launch the Covid-19 vaccine on August 15, to the rumours around the death of North Korean leader Kim Jong Un, quite a few of them did the rounds.
PM Modi to launch coronavirus vaccine on August 15
Rumours around Prime Minister Narendra Modi to announce the advent of a coronavirus vaccine on August 15, during his Independence Day speech from Delhi's Red Fort, became prominent after Russian President Vladimir Putin on August 11, announced the development of 'Sputnik V', a vaccine against COVID-19 pandemic. 
His daughter, who was among the first persons to receive a dose of this vaccine, was doing well, Putin had said. Putin's announcement had made it politically plausible for Prime Minister Narendra Modi to make a similar announcement during his Independence Day address to the nation on August 15.
However that turned out to be completely false.
Corona can spread via air, its airborne
In the initial days of the outbreak of the Covid-19 pandemic, due the lack of information people assumed that coronavirus was an airborne disease. WHO and doctors asking people to wear masks made this rumour appear truth. In subsequent days research proved that this assumption was not right.
 Airborne transmission is different from droplet transmission and one of the main causes from the spread of the virus was through droplets or body fluids.
 Lockdown will be impose again
When the second wave of the coronavirus started in India, AIIMS director said that due to negligence and air pollution, infection of corona was rising continuously. Randeep Guleria warned that care should be taken in this situation, otherwise the condition could be frightening.
On the other hand, British Prime Minister Boris Johnson announced the second lockdown in his country, starting November 5. The French government imposed the second lockdown in France too.
Due to such reports coming from Western countries, people started discussing a possible second lockdown in India.
Rumours about the death of Kim Jong-Un
North Korean leader Kim Jong-Un appeared at a fertiliser factory, looking remarkably cheerful for a man killed off by rumours doing the rounds in world media.
There were three phases to the escalation of this rumour. First, he missed a key anniversary on April 15, on the commemoration of the birthday of his grandfather, North Korea's founder Kim Il-sung. 
Secondly, a website published a single-sourced story that he had undergone some sort of heart procedure and was recovering.
Stage three was when the world's media pounced on that report and ferreted out their own unnamed sources in intelligence communities and elsewhere – and a combination of these ended up with formulations of Kim being 'gravely ill' or even dead.
Corona was spreading via bat, snakes
As the Covid-19 pandemic broke there were rumours that the carrier for these viruses were bats and snakes. However scientists say there is no proof that viruses such as those behind the outbreak can infect species other than mammals and birds. Researchers put an end to such speculations by saying nothing supports snakes being involved.
Similarly, most experts agree that bats are a natural reservoir of SARS-CoV-2, but an intermediate host was needed for it to jump from bats to humans. A recent study analyzed that the new virus' genome suggested snakes as this host, despite the fact that coronaviruses are only known to infect mammals and birds.