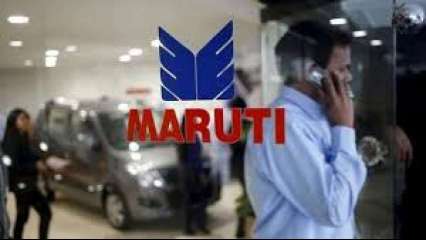 Maruti Suzuki on December 9 announced that it was slated to increase the prices of all its models from January 2021.
The country's largest carmaker said that the cost of vehicles was greatly impacted due to different input costs. It added that it was necessary to pass on some of the impacts on customers.
Maruti Suzuki's operations were hit earlier this year in the wake of the lockdown restrictions due to the coronavirus pandemic. The automaker had to build up its production again gradually.
The company said in its regulatory filing that the increases in price would vary for different models.
Bloomberg quoted Maruti Suzuki as saying that it was expecting 2021 to be a much better year for them than 2020. As the economy rebounds, the consumers would emerge from the restrictions of the pandemic and buy its vehicles, it added.
Maruti Suzuki Chairman RC Bhargava told Bloomberg that the company was running at full capacity.
When it comes to numbers, the automaker said in its filing that its production increased by 5.91 per cent to about 1,50,221 units in November, as compared to 1,41,834 units last year.
The production of passenger vehicles stood at 1,46,577 units in November as compared to 1,39,084 units in the same month in 2019, therefore showing a growth of 5.38 per cent.
When it comes to its compact cars like Celerio, Ignis, Swift, Dzire, and Baleno, Maruti Suzuki India said that its production stood at 85,118 units this year as against 78,133 units in November 2019.
The production of mini-cars like Alto went marginally up to 24,336 units last month as against 24,052 units in 2019.
However, according to Maruti Suzuki, its production of utility vehicles like Brezza, XL6, and Gypsy declined by 9.07 per cent. The production stood at 24,719 units as compared to 27,187 units in the same month last year.