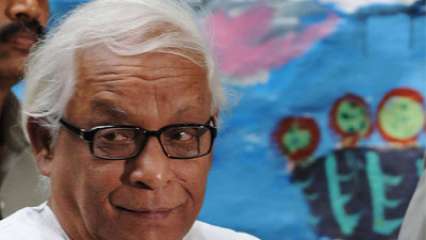 Former West Bengal chief minister Buddhadeb Bhattacharjee is in critical condition. He was shifted to a private hospital on Wednesday after he complained about breathing problems.
Doctors treating the veteran CPI(M) leader said he has tested negative for COVID-19 but his condition was critical.
"Mr Bhattacharjee is undergoing treatment at the Critical Care Unit, where he has been put on non-invasive ventilation and maintaining an oxygen saturation of 95 percent. He remains critical but responding to the treatment," PTI quoted a senior official of the hospital as saying.
Reportedly, Bhattacharjee was facing acute breathing-related problems following which he was rushed to a private hospital.
He was the Chief Minister of West Bengal from 2000 to 2011. He is 76 years old. 
The veteran politician has been suffering from breathing problems and other health complications for quite some time. He had quit the CPI(M)& politburo, the central committee as well as the state secretariat in 2018.