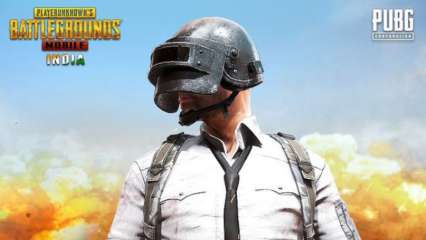 PUBG Mobile India was expected to make a grand comeback in the country after it was banned in September due to the tensions between India and China. In November, just before Diwali, PUBG Mobile India released teasers that the game would be available soon. For Android users, it tested a dummy download link. However, PUBG Mobile India's launch is facing massive uncertainty mainly because MEITY (Ministry of Electronics and Information Technology) has not yet given permission to PUBG Mobile India to begin operations. Now, the uncertainty around PUBG Mobile India is such that the game might not be released until February 2021. Now, another development has put more doubts as to whether the game will be available for the Indian market.
According to a report by Inside Sport, a former Director who was well-versed with the operations of PUBG Mobile India, has said the current situation is such that the Directors of PUBG Mobile India are 'clueless' as to the status of PUBG Mobile's relaunch. "No one knows the real timelines for the Mobile version comeback in India, not even the Promoters or Directors. When government bans something, resumption can only happen via their orders.
Even Microsoft Azure, which has tied up with PUBG Mobile India for ensuring that data security is at it's optimum, tweeted that even they are not sure of the current situation regarding PUBG Mobile India. "We don't have any news to share at this time regarding PUBG Mobile India. Keep an eye on the official website for more information," Microsoft Azure tweeted.
Advantage FAU-G?
MEITY was the entity that banned PUBG in September and their clearance is mandatory if they have to begin operations in the country. The advantage is clearly with FAU-G for a variety of reasons.
FAU-G had apparently recorded one million pre-registrations some time ago. According to a report in InsideSport, the game saw a record 1.06 million pre-registrations in less than 24 hours. PUBG Mobile India has been plagued by authenticity of their pre-registration on TapTap and that has not increased the confusion of the gamers. On the Google Play Store Link, FAU-G is available and there is a tag saying Coming Soon. For PUBG, there has been no such update and they have had to rely on certain announcements to keep the excitement going.
PUBG Mobile India, unfortunately, has been caught up in the government bureaucratic process where they have sought for a meeting with MEITY but the request has not yet been granted. Since this is a foreign entity and despite removing the Chinese entity of Tencent, PUBG Mobile India's delay for a meeting with MEITY has pushed their launch to February 2021.
There is no such problem for FAU-G as it is an Indian company and the developers, ncore games have said that the game could be launched by the end of 2020, which could steal a big chunk of the gaming segment that considered PUBG the ultimate action game.
According to one report in Sportskeeda, many teams are practicing in scrims hosted by several global organisations. What is a scrim? A scrim is an online practice match against several players or teams. The word scrim comes from the shortening of "scrimmage". Scrims are conducted in almost any game, most popular include Fortnite, Counter-Strike, PUBG, League of Legends and so on. Apparently, the scrims have begun from Saturday and many gamers are gearing up for it in case the game is given the green signal in India.
There are some other reports which are stating that PUBG Mobile's Global version has released 1.2 beta APK link download. Apparently, in this new version, there is one more level reportedly titled Extreme Hunt Mode.
If one opens the link, there is a Korean dialogue box that opens where it asks an individual to enter an invitation code. The size of the file is over 600 MB and it is apparently available only on Android phones.