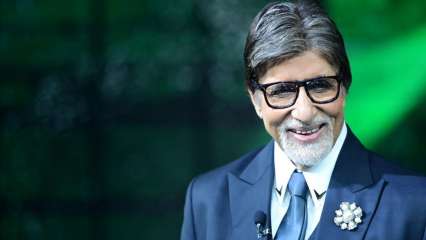 Twitter India recently released their yearly '#ThisHappened2020' and it has some surprises. For more than six months, people stayed at home and have been very much active on social media pages. We saw this year filled with shocking news from deaths of celebrities to people getting tested positive for coronavirus. As 2020 is nearing its end, Twitter India unveiled the Top Entertainment Tweets of 2020 that struck a chord with Indians and became the most Retweeted, Liked and Quoted Tweets this year.
The 'Most Retweeted Tweet in Indian Entertainment' is Tamil superstar Vijay's selfie he clicked with his fans back in February this year. The Master actor shared the photo on his Twitter page on February 10, 2020, and captioned it stating, "Thank you Neyveli." Currently, it has 160.1k retweets.
Check out the tweet below:
The next is 'Most Liked and Quoted Tweet in Indian Entertainment' which is Amitabh Bachchan's tweet where he shared that he has been tested positive for coronavirus. On July 11, 2020, Big B tweeted, "T 3590 – I have tested CoviD positive…  shifted to Hospital… hospital informing authorities… family and staff have undergone tests, results awaited… All that has been close to me in the last 10 days are requested to please get themselves tested!"
Take a look below:
While the 'Most Retweeted, Liked and Quoted Tweet in Global Entertainment (in India)' is the note from Chadwick Boseman's Twitter page announcing his untimely death. The tweet has 2.1M Retweets 924.6K Quote Tweets and 7.5M Likes."
Here's the tweet:
Meanwhile, in the absence of live entertainment for nearly a year, fans took to their Twitter pages to connect directly to their favourite celebrities, artists and influencers across the globe. They tweeted about their love for films, television shows and digital releases, as well as actively sought recommendations on what to binge-watch. Celebrities too pulled out all stops to express themselves and interact with their fans on Twitter this year sharing their views on ongoing topics and more.