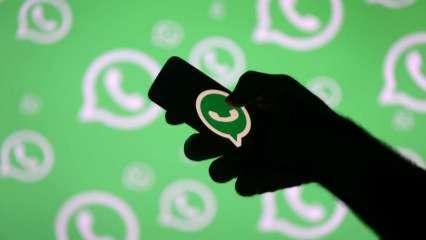 WhatsApp recently launched the long-awaited 'Disappearing messages' feature for its more than 2 billion users.
The 'Disappearing messages' feature is available to users on different WhatsApp-supported devices like Android, iOS, and Linux-based KaiOS, along with its web and desktop platforms.
It can be used for both individual and group chats.
Once you enable the 'Disappearing messages' feature, the new messages sent in the individual and group chats will disappear after seven days. It will also remove photos and videos shared after this period. This feature will not affect messages that were sent or received before turning the feature on.
Before these messages get automatically deleted after seven days, it is still possible to copy them or take screenshots. The photos and videos can also be saved by turning auto-download on in the Storage and Data option of Settings.
If a user does not open their WhatsApp within seven days of receiving the message, it will still disappear. The preview of the message may still be visible in the notifications until WhatsApp is opened.
There is no option available to customise the time frame for the messages to get deleted. 
Here are situations when WhatsApp messages should not be used:
Chats which involve business/money transactions
A user should exercise caution with the feature when they are involved in a conversation related to business or buying/selling anything. It is important to keep a digital record of these transactional conversations so that you can refer back to them. Therefore it is advised to keep the disappearing messages feature off to avoid payment disputes etc.   
Workplace WhatsApp group chats:
Many among us use WhatsApp groups to communicate with colleagues. It would be better to turn off disappearing messages for workplace chats because important texts might get lost if it is not starred. Therefore, it is best you don't turn on this feature, rather than asking a manager or colleague to resend details.  
Chats that users may deem handy
Considering the volatile nature of the internet, where people could wrongly accuse you of anything, it is important to keep records of chats with a family member or an acquaintance, that might be confrontational or troublesome. If you feel like certain messages without proper context could be used against you, it is important to keep these messages.
This also saves you the effort to take a screenshot of a message. The disappearing feature should mainly be used to clear the cutter caused by the influx of WhatsApp messages. It can be used to clear out random forwards.