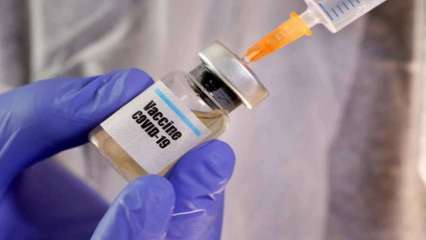 Prime Minister Narendra Modi on Friday said that "experts believe wait for COVID-19 vaccine will not be long, it may be ready in a few weeks".
PM Modi chaired an all-party meeting with ministerial colleagues and select opposition leaders on Friday to discuss the Coronavirus pandemic situation and the potential availability of a vaccine in the near future and its distribution in India.
The virtual meeting began at 10.45 am, in which Defence Minister Rajnath Singh, Union Home Minister Amit Shah, and Health Minister Dr Harsh Vardhan, apart from Health Ministry Secretary, were also present.
The leaders of opposition parties will be taken into confidence on the measures taken by the central government so far to prevent more coronavirus cases in the country. In this regard, PM Modi said, "Public health will be the top priority as far as COVID-19 vaccine pricing is concerned, states will be fully involved." 
"The Centre is working on the basis of suggestions from state governments about who will be inoculated in the first phase of the vaccination drive," he said.
Union Health Minister Harsh Vardhan on Monday said that the central government will most probably be able to provide COVID-19 vaccines to around 25-30 crore people by  July-August next year.
While speaking to the media, Harshvardhan said, "In the first 3-4 months of next year, there is a possibility that we will be able to provide vaccine to the people of the country. By July-August, we have a plan to provide vaccines to around 25-30 crore people and we are preparing accordingly". 
However, he also reminded people about following COVID-19 norms until a vaccine is not made.
These are the people who would be vaccinated on priority once the rollout of the vaccines begin:
Frontline workers: 2 crore frontline workers including municipal corporation staffers, police officers, and armed forces personnel would be immunised first against the coronavirus.
Senior citizens: 26 crore senior citizens, above 50, falling within the high-risk category age group, are those who would be given the COVID-19 vaccine in the initial phase.
Special category people: Those below 50 years of age with co-morbidities and require other specialised care would also be given the vaccine dose in the initial phase.