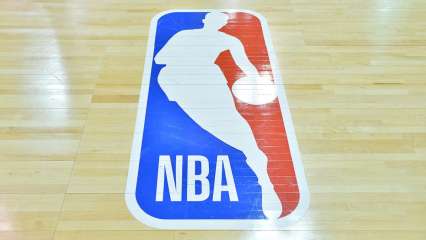 The new season of the National Basketball Association (NBA) League starts on Decmber 22, with a number of protocols and regulations in place.
During the recent media week, the coaches of different teams expressed their concerns regarding the new season and the time and situation it is taking place in. The main topic of all the media conversations surrounded the bubble, which the 72-game league will be played inside as the teams gear up for the new normal.
Doc Rivers, Philadelphia 76ers' new head coach was as honest as he could be about the upcoming season. "I'm very concerned if we can pull this off. If we miss three or four players, we're in trouble, especially with the amount of games, we're playing 3-4 games a week," said Rivers. "So if one of our guys or two of our key guys get the virus and they miss 10 days to 14 days, that can be eight games. In a 72-game season that can knock you out of the playoffs."
This maybe probably one of the rare seasons for many coaches, for whom the chief cause of concern wasn't related to Basketball, at least for Rivers.
For Dallas Mavericks' Rick Carlisle, it was raising defensive levels. "When you're a galactically successful offensive team but a below-average defensive team, that's not a recipe that's going to win you an NBA title," pointed Carlisle "You can never have enough toughness on a team, particularly with the way the Western Conference is shaping up. Big emphasis this season will be getting better defensively, not just with the new additions but also from a mentality perspective."
The newly appointed Brooklyn Nets' coach Steve Nash echoed Carlisle's views. "We realize that we're trying to compete for a championship, and we have to be excellent defensively," Nash said. "It's going to be a process. It's something we're going to build all year." A team laced with Kevin Durant and Kyrie Irving, Nash feels his centers DeAndre Jordan and Jarrett Allen will have a key role to play for the Brooklyn Nets. "We have some centers that are vertical threats, so we can really put pressure on people above the rim but also stress them and make the court big and difficult to cover."
The pre-season games start from December 11 (December 12 in India), where all teams will play a minimum of two and maximumof four games, with at least one at home and one away. The season will take-off from December 22 (23 in India).