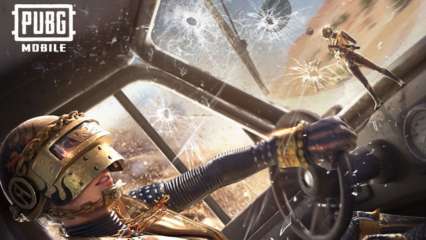 PUBG Mobile India's relaunch is being termed as the most anticipated in the Indian gaming market. PUBG Mobile, which was banned for a couple of months in the aftermath of the India-China tensions, is now planning to comeback to the Indian market in grand style. With the removal of the Chinese entity Tencent and with enhanced safety features and user data secueity, PUBG Mobile India is leaving no stone unturned when it comes to having a successful comeback in India.
However, despite releasing teasers and reports of the game being launched in the near future, PUBG Corporation has not yet released an official statement. Briefly, there was an APK version for downloading PUBG Mobile India for Android users which did not work. There are many reports on PUBG Mobile's relaunch but nothing yet has come from the PUBG Corporation.
Why is there no official confirmation? The main reason could be that PUBG is still awaiting Central Government permission. According to a report in InsideSports, PUBG Mobile India requires a green light from MEITY (Ministry of Electronics and Information Technology). The ministry had banned PUBG along with others are yet to react on the PUBG's new registered entity. This permission is very important as we all know it was that put the ban on the game so they are the ones to revoke it.
PUBG a registered company
Recently, PUBG India became a registered company on the Ministry of Corporate Affairs website with ownership details and address. However, that is not the first step in the game's relaunch. "Any banned entity can't operate just by floating new company. This even Tik Tok or anyone else can do. They will have to get permissions from MEITY to operate once again in India," a source told InsideSports.
However, the current dynamics in India suggest that for any person or business to operate legitimately in India, they require a PAN or a GST Number. PUBG Mobile India does not have either and without that, they cannot start operating or dream of a comeback.
When it comes to data security, PUBG Mobile India seems to have ticked off one box with their tie-up with Microsoft Azure. Microsoft Azure is a cloud computing service created by Microsoft for building, testing, deploying, and managing applications and services through Microsoft-managed data centers. Microsoft Azure manages the computing and storage of resources on Microsoft's data centers and this is what primarily keeps the data, such as servers and user information, secure.
The secure and safe storage of user information is what will ensure PUBG Mobile India makes a grand comeback. Security breach of user data was cited as the major reason behind the PUBG Mobile ban. With Tencent, the Chinese entity also being cut off from the Indian market and KRAFTON tying up with Microsoft Azure, PUBG Mobile's passage to India is now virtually assured.