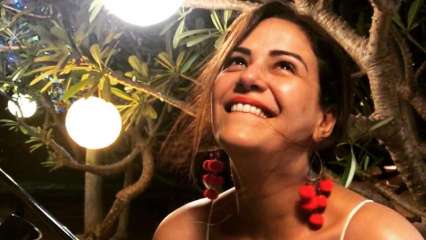 In a recent interview, Mona Singh went on to reveal that she has frozen her eggs. The actress, who gained popularity with 'Jassi Jaisi Koi Nahin', has shared that she now feels free and does not have to stress about the biological clock ticking.
While talking to Times of India, Mona revealed that she froze her eggs at the age of 34 so she could live her life and have kids when she and her husband are ready. For the uninformed, Mona got married to Shyam Gopalan in December last year.
"I have frozen my eggs and now I am free. I did that at the age of 34. Because I have gotten married now, I want to chill with my partner and travel the world with him. I haven't done that yet. I have always travelled with my family or friends," said Mona.
She added, "I want to do that with my husband now and it is a different feeling now — going for walks, getting all the attention, keeping Karwa Chauth vrat – all this is so nice. Even though I love kids, if you ask me now, I am not mentally prepared to have one. Later in life, I would definitely think about it."
Mona in fact made a surprising revelation. She said that her mother was happy with the decision. "My mother was so happy when she heard about my decision to freeze my eggs. We both went to my gynaecologist in Pune and I had to take a few months break from work as the process involves a lot of mood swings. It took about 5 months for the process and now, as I said, I am free," shared the actress.
Mona Singh has bagged the huge Bollywood project 'Laal Singh Chadha'. The movie, a Hindi adaptation of 'Forrest Gump', features Aamir Khan in the lead role with Kareena Kapoor Khan as the female lead.