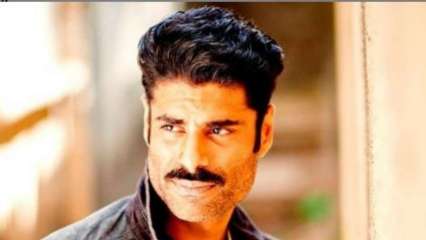 Actor Sikandar Kher was recently seen in three web series but says he needs work.
The year 2020 was quite a busy one for Sikandar as he featured in web series 'MumBhai', 'Aarya' and 'The Chargesheet: Innocent Or Guilty'. But his latest Instagram post from November 19, suggests that he has no work right now.
Posting a photo of himself giving an intense look, spring a moustache with a few grey hairs, he wrote, "PS: Need work, can smile also."
Soon after, several of his industry friends took to the comments section and a had a good laugh at his post. Filmmaker Apoorva Lakhia commented, "Sir you are the busiest actor I know after the great Amitabh Bachchan." Sikandar wrote in reply, "Sir you want me to doobo in chullu bhar paani is it?"
Actor Angad Bedi found the post funny and left many laughing and clapping emojis in the comments section.
Meanwhile, netizens praised his performances in various projects. One wrote, "Your work in Aarya was damn good sir." Another wished him luck.
Earlier, in an exclusive interview with DNA, speaking on the topic of 'nepotism'  and his dad Anupam Kher's approach towards his work of — go, get up and auditon, Sikandar had said, "I auditioned for Mum Bhai, Aarya and all the other roles that I have played. As actors, it's our job to try and get work. As far as nepotism is concerned, it exists in every field, not just in this industry. Nobody will give me work just because I'm someone's son. No one will put crores of rupees in me just because my father is an actor. Also, it's the individuals choice if they want to work with someone. I believe that if you add value to their work, bring life to their characters only then will someone want to work with you. The only place nepotism has worked in my favour is when I go lookout for work. I know people because I've grown up in this industry. That is my equation with them. Having said that, it doesn't mean that they'll give me work. I could maybe get a meeting and then I follow it up. But that's doesn't mean it has converted into work. I am just going out there and letting people know that I am here, looking for good work, so if they have something, they should think about me."
The actor will soon be seen in the cop action drama 'Sooryavanshi', starring Akshay Kumar and Katrina Kaif.