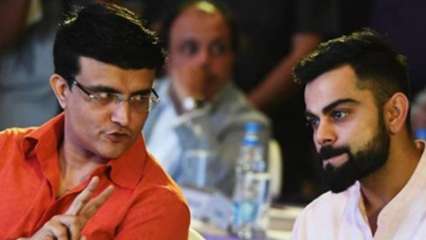 Ever since international cricket resumed amidst the coronavirus pandemic, there has been a proliferation of online gaming operators that have urged people to participate and win lots of money. Fantasy cricket operators like My11Circle, MPL and Dream 11 were dominant on TV screens, websites and on streaming platforms during IPL 2020 which lasted for over 50 days. MPL is endorsed by Virat Kohli while My11Circle is endorsed by Sachin Tendulkar and it sees current BCCI president Sourav Ganguly in many of the ads. MS Dhoni endorses Dream 11. During IPL 2020, Dream 11 also became one of the title sponsors after Vivo pulled out of the IPL following tensions between India and China following the killing of Indian troops in Galwan. MPL Sports has just become the kit sponsors of the Indian cricket team and Ganguly's brand has become the title sponsors of the Lankan Premier League.
However, around the period of October end, there were many news reports that had written on the increasing number of suicides related to online gaming and fantasy cricket. The proliferation of so many online betting and gaming sites is a result of lack of regulations when it comes to the conduct of the business as well as the absence of a proper law. One of the recommendations of the RM Lodha Panel was to legalise betting in the aftermath of the 2013 spot-fixing scandal that rocked the IPL.
In the report, the Lodha committee stated that legalising betting will help curtail the influence of unethical elements on the sport and its participants, including players and officials. The report has drawn a sharp distinction between betting and fixing, favouring the legalising of the former and criminalising the latter. Within betting in sports, the committee has stated that players, team officials, members and employees should be prohibited from betting. This, of course, is a must, since it is the betting by any of those categories of individuals that invariably causes the lapses in integrity.
Madras High Court takes offence
According to a report in Outlook, the Madurai bench of the Madras High Court once again expressed its displeasure on Thursday that gaming companies were riding the popularity of two Indian cricket captains — Sourav Ganguly and Virat Kohli — to attract people into real money gaming. My11Circle and Mobile Premier League (MPL) have caught the attention of the Madras High Court on the basis of a PIL filed by advocate Mohammad Razvi against online gaming involving real money transactions. The PIL has also objected to popular celebrities like cricketers and cine actors like Tamannah Bhatia, Rana Daggubati endorsing such brands.
In India, betting or gambling is a state subject, although loosely governed by the Public Gambling Act of 1867 which is obsolete in modern times. Most Indian states don't allow gambling or betting, including lotteries. According to the 2019 Consumer Protection Act, responsibility is thrusted upon celebrities when it comes to advertising products.
Justices N Kirubakaran and Justice B Pugalendhi on Thursday wanted to know if celebrities should be held liable for endorsing gaming brands that involves real money transactions. Justice Kirubakaran's remark that if a celebrity appears as a person in ads, people are becoming victims. "For the ordinary common man, what does it mean when a star or film star appears? They will try to follow. Virat Kohli and Sourav Ganguly have so many followers," Justice Kirubakaran observed.
Andhra Pradesh has banned online gaming and betting and there is speculation that Tamil Nadu might follow suit.