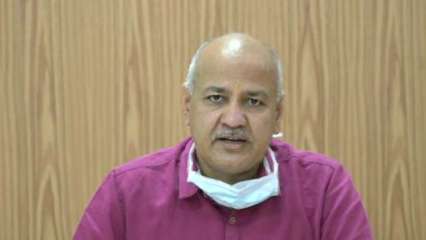 Even as COVID-19 cases in Delhi continue to rise at an alarming rate, Deputy Chief Minister Manish Sisodia on Tuesday denied any plans to impose a lockdown or a 'mini-lockdown' in the national capital. 
Sisodia said that the huge crowding in markets was a result of the festivals and it is likely to come down as the festive season is now over.
"Delhi government has only asked for an exemption from Home Ministry rules to reduce crowding at markets," Sisodia said, adding that the government will take measures to reduce crowds at markets in order to curb the spread of coronavirus.
This comes after Delhi Chief Minister Arvind Kejriwal on Tuesday sought power from the Centre to impose lockdown in those market areas which may emerge as COVID-19 hotspots.
"We are sending a proposal to the Centre to give power to the Delhi government to impose lockdown in market areas which may emerge as COVID-19 hotspots," the chief minister said.
The capital is also looking at reducing the number of people allowed for public gatherings back to 50.
Kejriwal also appealed to Delhiites with folded hands to wear masks and follow social distancing norms. "People think it (COVID-19) will not happen to them. I request you with folded hands that the Coronavirus disease can happen to anyone, and can turn fatal once it infects you. Please follow social distancing. People didn't wear masks during Diwali, didn't follow social distancing while shopping," he said.
Delhi has witnessed a spurt in novel coronavirus cases since October 28 when the daily rise breached the 5,000-mark for the first time and it crossed the 8,000-mark on Wednesday.
On Thursday, 104 coronavirus-related deaths, the highest in over five months, were recorded in the city.