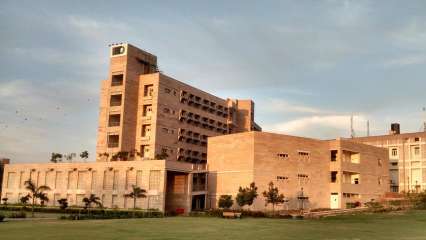 Indraprastha Institute of Information Technology, Delhi, started the M.Tech admission process in Computer Science and Engineering, Electronics and Communication Engineering, and Computational Biology. Tech) courses.
Students who want to take admission in MTech courses at IIIT Delhi can visit the official website www.iiitd.ac.in for more information about the qualification and application. The number of seats available for MTech courses will be announced tomorrow, i.e., on November 13, 2020.
Important date of IIIT Delhi MTech Admission 2020Last date for online application: November 22, 2020, 5 pmAnnouncement of shortlisted candidates: November 23, 2020
Date of online interview for new applicants: 24-25 November 2020Merit List Publication Date (C.S.E., E.C.E. & C.B.): November 26, 2020
 IIIT Delhi is one of the most famous institutions in the country. There are around 1900 students, of which about 1250 B.Tech. students, approximately 450 M.Tech. (M.Tech.) Students and around 185 are Ph.D. scholars. Getting admission here is the subject of any student's dream and pride. Students from all over the country strive to take admission here.