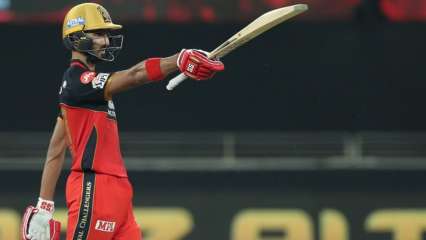 Mumbai Indians achieved history in the Indian Premier League on Tuesday as they won the IPL 2020 title by beating Delhi Capitals by five wickets at the Dubai International Cricket Stadium to win the trophy for an unprecedented fifth time. This was Rohit Sharma's sixth IPL title but it was his fifth as captain. It was a memorable occasion for Rohit Sharma in his 200th IPL match as he went past 3000 runs as skipper. Mumbai Indians became the second side after Chennai Super Kings to successfully defend the title and they once again reaffirmed that they were the best Twenty20 side when it comes to the Indian Premier League.
Following the end of the match, there were plenty of awards that were given to players for their contributions in the tournament. From hitting the maximum sixes to emerging players to the Most Valuable Player in the tournament, here are the list of awards given to players on the final of the IPL.
List of Awards
Devdutt Padikkal was the Emerging Player (473 runs, 5 fifties, SR: 124.8). The award was taken by Ishan Kishan who said on behalf of Padikkal, "It's a really great achievement for him and it will give him great confidence for whatever lies ahead."
Jofra Archer won the Most Valuable Player (20 wickets, 175 dots, 5 catches, 10 sixes): "Really grateful to receive the award. It didn't go as well for the team, and hopefully this has shown what I can do and I hope it helps the team a little more later." Archer also created history as he became the first player to be awarded the MVP despite his team finishing at the bottom.
KL Rahul won the Orange Cap (Most runs: 670, Avg: 55.83, SR 129.34, 58 fours, 23 sixes): A big thank you to all the supporters. Winning the orange cap feels nice, but it would've been nicer if we had gone further in the tournament. However, I got to learn a lot about being a leader this tournament.
Kagiso Rabada | Purple Cap (Most wickets: 30, ER: 8.34, Avg: 18.26, SR: 13.13)
Trent Boult won the "Powerplayer" of the season for his incredible performance within the powerplay overs, winning the award five times this season. In fact, Boult created a new record for taking a wicket in the first over eight times in IPL 2020.
Ishan Kishan wins the award for the most sixes this season for hitting the most sixes with 30 in the tournament.
Kieron Pollard won the super-striker of the season, with the highest strike-rate of 191.42 this season.
KL Rahul won the "game-changer" of the season and the award was collected by Hardik Pandya