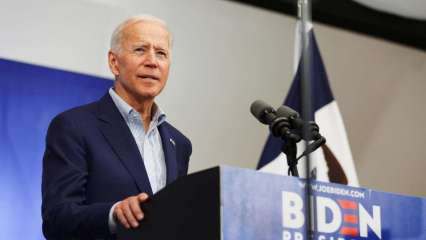 We all know about United States Vice President-elect Kamala Harris' Indian connection. But did you know that the US President-elect Joe Biden has deep-rooted connections with India?
Biden had claimed back in 2013 that he had an Indian connection. He described that he descended from George Biden his "great, great, great, great, great grandfather", who was a captain of East India Company.
"There are five Bidens in Mumbai, India," Biden said in 2015 at an event hosted by the Confederation of Indian Industry and Carnegie Endowment for International Peace to mark the 10th anniversary of the India-US civil nuclear deal.
In 2013, he said that he received a letter from some "Biden from Mumbai" from Bombay Stock Exchange. 
"It's an honour to be back in India and to be here in Mumbai. Off script for a second here, I was reminded I was elected to the United States Senate when I was a 29-year-old kid back in 1972, and one of the first letters I received and I regret I never followed up on it," Biden said.
"Maybe, some genealogist in the audience can follow up for me, but I received a letter from a gentleman named Biden – Biden, my name – from Mumbai, asserting that we were related." he added.
However, the Indian Council of Global Relations said that there was no George Biden working for East India Company, but there were two Bidens William Henry Biden and his older brother Christopher Biden who arrived in India in the 19th century. 
After more than three days of uncertainty, Saturday saw Democrat Joseph R Biden Jr become the 46th president of the United States defeating President Donald Trump.
As the news of his victory in the 2020 US elections came, Biden took to the twitter to announce and thank the people of America on his victory. He tweeted, 'America, I'm honored that you have chosen me to lead our great country. The work ahead of us will be hard, but I promise you this: I will be a President for all Americans – whether you voted for me or not. I will keep the faith that you have placed in me.'
Soon after reactions poured in from World leaders, congratulating the president-elect and some even expressing their relief at President Trump's defeat.
The statements came after the Associated Press called the election for Biden and without a concession from Trump, who prematurely declared victory and has sought to halt ballot counting in several key states.